MISSION STATEMENT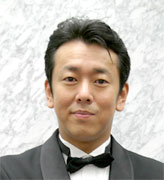 As the first exclusive casino dealing school in Japan, the Japan CASINO School was established in April 2004. Often featured in the media, our school has gained significant attention throughout Japan. Since opening, 470 students have enrolled in our school and more than 260 students have graduated and have gone on to work as casino dealers overseas and also at amusement casinos throughout Japan at various hotels and cruise ships.
Besides training in professional dealing skills, we set other important educational goals to cultivate the "Hospitality" Spirit. Our instructors are experienced in casinos overseas and possess a very high standard of hospitality and customer service. We hope that the international outlook that we impart to our students will enable them to make broad contributions, not only to Japanese society, but also to societies around the world. We teach our students to become positive forces and we ourselves provide a model for that by striving to be productive within our community.
Finally, it is with pride that the Japan CASINO School fulfills its mission to provide the hospitality industry with a sound and steady foundation for growth through our future students. Should you require any additional information, please do not hesitate to contact us.